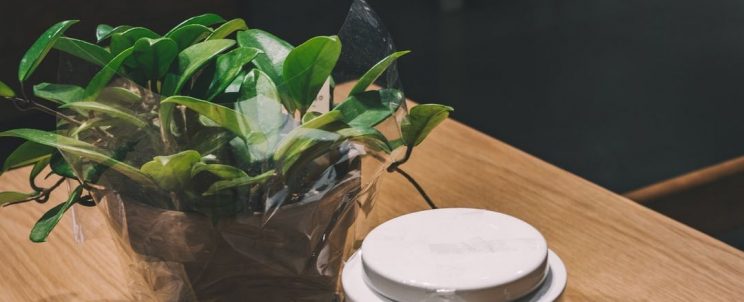 Business growth is an ongoing process that requires purpose, hard work, and perseverance. Although there might not be a special or secret 'spice' to surpass other businesses in the industry or achieve instant success, there are, however, proven ways to reach growth milestones that can catapult a business to success. To help small business owners and entrepreneurs grow their businesses in the new year, we researched and put together these tips for accelerating growth.
Here are fifteen (15) simple tips for growing your business this new year:
Hire the Right Team
Utilize Your Existing Customers Base
Invest in Quality SEO Content
Take advantage of Google
Start Using social media The Right Way
Discover and Fill an Untapped Niche
Attract New Customers
Focus on Superior Customer Service
Know Your Numbers
Do not Ignore Your Cashflow
Create a Business Toolbox
Delegate Tasks. Focus on Important Outcomes
Create Sound Systems and Processes
Attend Networking Events
Practice Corporate Social Responsibility
1. Hire the Right Team
Hiring the right team arguably falls under the top three challenges faced by small businesses and entrepreneurs. Hiring the wrong employee is expensive, costly to your work environment, and time-consuming. Hiring the right employee, on the other hand, pays you back in employee productivity, a successful employment relationship, and a positive impact on your total work environment.
When you don't have the means to hire dedicated staff for every department, your small staff will need to be willing to pitch in and work as a team to make the business successful. It helps to be upfront about what the job entails from the beginning.
Hiring may never be a picnic, but by making it an intrinsic part of your business growth plan, you can help ensure that you're constantly adding value to the business and its culture.
Utilise Your Existing Customers Base
In order to increase sales, many businesses believe the only way is to find new customers, but a number of experts say that this strategy leaves out an obvious potential source of new sales- your existing customers.
It's much easier to get an existing customer to buy from you than to convince a new customer to take the dive.  Additionally, utilising an existing list of satisfied clients, for referrals is a sure way of increasing sales.
Hence, if you want to expand sales, the number one place to go is your existing customer base. They already trust you.
Invest in Quality SEO Content
Organic search is a channel that produces a reliable and sustainable flow of trusted leads at a low cost. First and foremost, in order to have good SEO, you have to have a good website. The trick to getting organic search to work for your business is investing the resources to create content, build backlinks, and address any technical issues presiding on the website.
 If you are looking to grow your business this year, organic search though a medium to long-term strategy is the way to go in building a marketing funnel. SEO takes time and is not easy but it is also not impossible to learn and implement.
Take Advantage of Google
Businesses everywhere are reinventing how they operate, and online tools will play a vital role in this. Google offers many free tools that you can take advantage of for your business. Google My Business is one of the most valuable ones. Google My Business pages are an amazing and free tool for local small businesses. Claim your free Google My Business page, then:
Complete it (pay particular attention to the business description ).
Post regularly.
Respond to all reviews . . . especially the bad ones.
Keep the page current and up-to-date.
Start Using Social Media The Right Way
Businesses need to stop the bad habit of constantly selling on social media, and start using social media the right way. Marketing and sales are two different things and a sales-only strategy on social media might as well be a fail-only strategy. Creating and documenting content that provides value to your audience helps build a relationship with them. This could be industry insights, tips, tricks, or even educating videos.
The opportunity of building relationships is one of the biggest pluses of social media, and it demands giving away what is beneficial to the market out there. This includes knowledge, industry trends, tips, and insights; creating a content bank that keeps resonating with their needs. That way when it comes time for a potential customer to make a purchase, they can turn to a brand they both know and trust: YOU.
Discover and Fill an Untapped Niche
Look for niches in need of being filled. You might think you have all of your bases covered, but untapped opportunities are waiting for you. Identifying unmet customer needs, validating, and then refining the description of these unmet needs across a range of end clients is an effective strategy to identify untapped markets. Also, non-competing and complimentary partnerships can open up a new route filled with opportunities.
Start the year off by making a plan to look for opportunities, and stick with them.
Attract New Customers
There isn't a business that could survive without customers. They are the foundation of your business, giving you revenue as well as brand recognition. It's extremely important to not just retain existing customers but attract new customers too.
 If you're looking to grow, see if there are any untapped markets for your products, and do what you can to grab any opportunities. Let the new year be one in which you attract new and previously unexpected customers.
Focus on Superior Customer Service
Insight from a HubSpot data report on the state of customer service and support in 2020, that 72% of customers will share a positive experience with six or more people- shows that when your customers are happier, they're more likely to spread the goodness to family, friends, and coworkers.
Customer service is important to your business because it retains customers and extracts more value from them. By providing superior customer service, businesses recoup customer acquisition costs and cultivate a loyal following that refers customers, and provide testimonials and reviews.
Know Your Numbers
To know your numbers in business means to know where you are at in your business It is only when they are up to date that you will be able to make strategic decisions and manage your business effectively. When you know your business numbers it makes you a better entrepreneur.
Investing in this knowledge will build unshakable confidence as a business owner, where you are better acquainted with a clear understanding of how much your business needs to earn to meet its objectives, and most importantly growth objectives
Do Not Ignore Your Cashflow
No business can afford to ignore its cash flow. Monitoring this is like monitoring your pulse – it's a crucial health check for your business. Indeed, research cites issues with cash flow as a major barrier to the growth of SMEs. It is crucial to understand what your cash flow is, how to calculate it and how to use a statement to keep on top of things.
While your turnover might be a satisfying big number that gives you confidence that your business is doing well, it's the cash flow that offers a better insight into how well your business is managing. As Alan Miltz puts it – turnover is vanity, profit is sanity and cash is king!
Create a Business Toolbox
Every company should have a business toolbox. Your business toolbox should include:
A business and strategic plan to keep you on track on business progress to avoid setbacks
A marketing plan that will give your company a presence in the marketplace and build a loyal client base
An employee manual to maintain an informed workforce, outlining rules and regulations and assuring your business is in compliance with labor laws
Accounting software that can produce current financial reports at the touch of a button, to keep track of all business activity
Business Technology Tools that can help save time and money including task management tools, email and social marketing tools, social media scheduling, customer relationship management (CRM)tools
Do well to research a number of related business tool options available for free or low cost as they most times ease the need for extra employees; keeping your overhead costs down, giving you the much-needed time and cash to grow.
Delegate Task. Focus on Important Outcomes
John C. Maxwell, in his quote " If you want to do a few things right do them yourself if you want to do great things and make a big impact, learn to delegate" captures the essence of delegation and the importance for a business owner to focus on important and bigger outcomes.
You may already delegate some portion of your work, but if you want to grow your business, it's essential that you learn to delegate more often and more efficiently. By the time you're feeling overloaded, it's often too late to hand off duties. In many cases, a company owner who refuses to delegate is the cause of bottlenecks.
Ships do not sail with the captain alone, there's usually a crew – so learn to become a pro at delegating tasks this new year.
Create Sound System and Processes
Creating sound systems and processes involves documenting procedures, a series of interdependent tasks, and a checklist of business processes that outline exactly how to do something in an organization in order to achieve a business objective, streamline workload, improve productivity, and get results.
Without business systems and processes, you don't own a business – you ARE the business. If you want to double revenue, you need to double the hours you work. Since you only have so many hours in a day, that limits how fast and how big you grow.
By automating, delegating, and systemizing your business activities and business functions, you gain leverage, which is the key to creating and scaling a business entity.
Attend Networking Events
Getting out there, meeting new people, and listening to their stories can lead to long-lasting and mutually beneficial partnerships that will propel your business forward. Although networking doesn't come easy for every business owner, networking is important for every business. People do business with people they know, like, and trust.
Companies don't make decisions, people do. Your professional network can lead you into partnership opportunities crucial for your business expansion.
Practice Corporate Social Responsibility
Consumers want to buy from businesses passionate about causes that help make the world a better place. Developing social responsibility programs gives your company a greater purpose. It provides more motivation to do well, and keep improving as a company especially for your team.
When you feel good about what you're doing, it makes it more fun and enjoyable to do. When consumers are contributing to the purpose, they are more likely to continue, which in turn builds stronger customer loyalty and in turn stronger brand over time.
There are many ways to be socially responsible as a business, this new year, find one that works for your business.