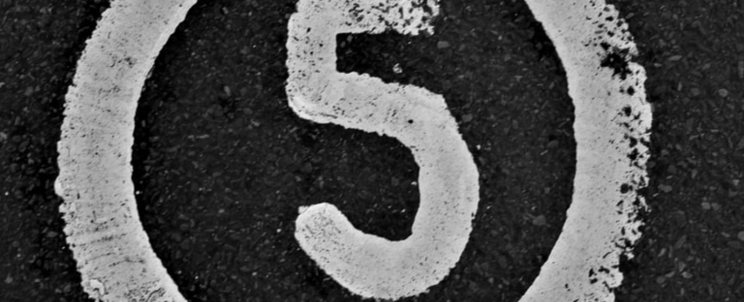 Hiring is one of the most important things a small business owner will do to grow their company. For a small business, each new hire has a tremendous impact and influences the company's culture far more than a new hire in a medium or large company. Finding the right people to add to your team is almost like engaging in a drill, whether you're recruiting your first employee or your tenth. Hiring the wrong employee is expensive, costly to your work environment, and time-consuming.
On the other hand, hiring the right employee pays you back in employee productivity, a successful employment relationship, and a positive impact on your total work environment. The stakes are high, so you need to ensure that each new hire is a passionate, engaged, and committed team player.
Here are 5 essential hiring tips for a successful recruitment process:
Build and communicate a strong Employee Value Proposition (EVP)
An Employee Value Proposition is a set of both monetary and non-monetary benefits that an organization provides to its employees. A system of support, recognition, and values that an employer provides to employees to achieve their highest potential at work; a strong employee value proposition incentivizes applicants to choose to apply with the employer and keeps them motivated throughout the process.
Hence as a small business owner – building a strong employee value proposition similar to a unique value proposition for your customers can help attract the best candidates, and has been known to also be valuable in improving employee retention.
Factors such as salary, benefits, training opportunities, work flexibility, recognition and reward, a company's brand value, and leadership quality all play a role in the total value proposition.
2. Improve your Job descriptions and Interviews.
Hiring great talent starts with attracting the right talent, and, the goal of every recruitment process is to clearly define the requirements of a job, find, select the ideal candidate and fill the position. For this to be achieved, an effective, engaging, and inclusive job description is key. With a little upfront effort, you can craft just the right job description to bring a wide range of highly talented candidates into your pipeline — and ensure you're not turning off talent before they even apply.
Job descriptions play an integral role in hiring talent as they detail the duties, responsibilities, qualifications, and structure of a job. Ideally, they are objective and based on an understanding of required competencies and skills- which form a checklist that will help in the interview process.
The best way to make sure that interviews stay focused on the person's ability to fill a job is to make use of a well-written job description; a description that has identifiable competencies and required skills mapped directly to it.
3. Apply The 7 Cs of Hiring
Although the right skill set may seem like the most important factor in whether a candidate is a good fit, the truth is that skills can be acquired, but personalities cannot. During the selection process, consider how a candidate's personality traits align with the daily job tasks, by applying the 7 Cs for effective hiring conceptualized by Alan Hall, to increase your success rate as follows:
This is still the most important factor when considering a hire. Does the potential employee have the necessary skills, experiences, and education to successfully perform the tasks required by the job?
According to Alan Hall, "being capable means the employee has potential for growth and the ability and willingness to take on more responsibility." Ask yourself this – will this person complete not only the easy tasks but will he or she also find ways to deliver on the functions that require more effort and creativity?
It's also critical to consider your new hire's willingness and ability to be harmonious with the people at the workplace. Is this person a team player? Can this person get along well with colleagues? Can he or she get along with existing and potential clients and partners?
Take a look at your candidate's resume. A history of previous jobs and time spent at each provides you clear insights on the matter. Is the candidate serious about working for the long term? Or is he or she just passing through, always looking for something better?
Does the person have values aligned with yours or your company's? Are they honest? Are they above reproach? Are they selfless and team players?
Every business has a culture or a way that people behave and interact with each other. Values, expectations, policies, and procedures make up a culture that influences the behavior of your company's leaders and employees. Workers who don't reflect a company's culture tend to be troublesome and difficult.
As the employer, be sure the person hired agrees to a market-based compensation package and is satisfied with what is offered. If not, an employee may feel unappreciated and thereby underperform.
4. Embrace digital trends and social media.
Social media recruiting continues to grow each year. A recent survey shows that 79 percent of job seekers use social media when conducting their job search. It's up to employers and recruiters to embrace this trend. Part of embracing the digital age means using public social media profiles for candidate research. Like most employers, you'll probably conduct a standard background investigation on applicants, but the candidate's social media profiles can offer more details about the individual as a person and an employee.
Hence, companies must develop new methods to find, attract and recruit candidates spending time on these platforms.
5. Set clear expectations.
Some employers make the mistake of waiting until the onboarding process to establish workplace expectations for a new employee. One way to reduce workers' stress and keep them connected is to establish more-transparent and engaging expectations. When the employer and employee agree on clearly defined expectations, there is less confusion, more empowerment in their positions, and a road map for the employee to succeed. Without setting clear expectations, employees may be left to wonder where their impact lies and therefore fall behind in required key performance indicators.
Finally…
Hiring new talent is an inevitable and critical part of being a business owner, and it's more complicated than just reviewing resumes and conducting interviews. There are many recruiting mistakes that can deter a qualified candidate from seeking employment with you, from poorly crafted job descriptions to lack of communication about applications. However, with the right hiring and onboarding process in place, you will leverage the advantage of recruiting and hiring only the best candidates.