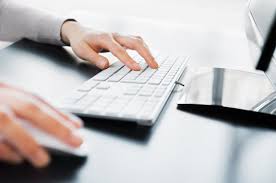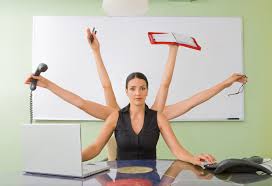 One of the biggest reasons why entrepreneurs nowadays struggle to grow their businesses is because they are simply wearing too many hat.
They do everything in their business. They ARE the business!!!
It's a dangerous, downward spiral that most entrepreneurs suffering from what I regularly refer to as 'Superhero Syndrome', will eventually encounter – if they don't change the way they are doing things. Fast!
However Virtual Assistants are God Sent
They help you 'buy more time' in your work day, alleviating entrepreneurial stress and allowing you to start working ON your business, instead of being trapped, working IN it, instead.
25 Tasks to Outsource to a General Virtual Assistant
1. Email Management/Filtering
2. Setting up Autoresponders (Aweber, Mailchimp)
3. Booking appointments with clients
4. Following up with clients/customers (sending thank you and other reminder emails)
5. Receptionist duties (answering occasional calls)
6. Calendar Management
7. File Management (organizing files using Dropbox etc)
8. Database building (eg. updating email or contact lists on your CRM)
9. Research on certain topics for blogposts, newsletters or others
10. Personal errands (purchasing gifts for loved ones / family members online)
11. Hotel and Flight Booking
12. Transcription (transcribing voicemail, video or audio, podcasts etc.)
13. Taking down minutes of meetings
14. Creating basic reports (reports on weekly tasks, deliverables, sales)
15. Preparing Slideshows (Powerpoint Presentations)
16. Liaison between you and other team members
17. Recruitment (source for other team members like writers or graphic artists)
18. Set-up Social Media Accounts (Facebook, Twitter, LinkedIn, Youtube)
19. Manage and update Social Media Accounts
20. Manage your Blog (Basic WordPress Skills)
21. Publish posts on your Blog (content you provided)
22. Filter and reply to comments on your blog
23. Answering support tickets (with the use of Zendesk)
24. Blog commenting (to increase links to your site)
25. Participating in discussion forums or message boards (more promotion!)
culled from http://www.chrisducker.com/25tasks/