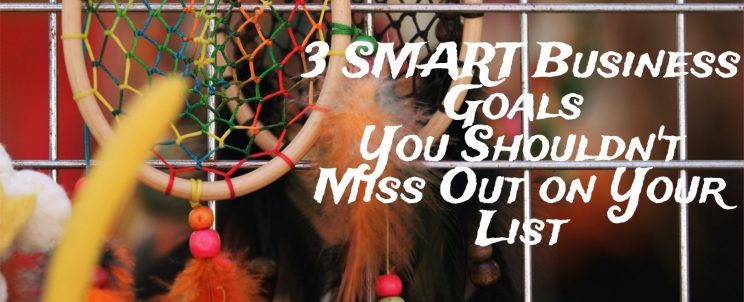 Goal setting is one of the most important activities you can do in your small business, regardless of how old your business is, where you are located, how profitable it is, or what you sell. Goals help you stay focused and they can prevent your business from becoming static. Your business goals keep you moving forward and set the stage for ongoing success.
Although we often think of goal setting as something we do at the start of every year, the fact is that it is extremely important to work on your business goals all year long. You should be setting goals multiple times each year, tracking your progress, and refining the strategies you are following in order to achieve your goals on an ongoing basis.
Practical application is the best way to truly understand how SMART goals are utilized in small businesses today. As you navigate this second half of the year, here are examples of three (3) important SMART Business goals you shouldn't miss out on your list
1. Reduce Ongoing Business Expenses
This is a goal that is fitting for most small businesses. After all, what business owner would not want to reduce the costs of running his or her business? Your business overhead costs include such expenses as rent, insurance, office supplies, inventory, and utilities. You must pay overhead expenses whether you make money or not. Don't treat these expenses as set figures you can't do anything about. Plan ahead and set goals for your overhead costs so you can have reasonable expectations for your profitability. As you set this goal, be specific about how you will reduce business costs — using more technology, reducing debt, or changing up your operations — in order to make it stick.
SMART Goal Example: Reduce our building and space costs by 15% while still maintaining productivity among team members by the end of the fiscal year.
2. Increase Your Market Share
Increasing market share is the ultimate goal of any small business marketing plan. Small businesses enter their industries as the underdogs, taking any competitive advantages they can to gain customers from their established competitors. Many of the techniques used to gain market share can be found in marketing plans, making market share growth an unavoidable objective of a comprehensive marketing plan.
SMART Goal Example: Increase our market share by the end of the fiscal year by decreasing customer churn by 10%.
3. Improve Your Customer Lifetime Value
Many small businesses also set marketing goals to improve customer lifetime value (CLV) or the total value of customers from first to last purchase. It costs 10 times more to reach a new customer than it does to retain an existing customer. So, improving customer loyalty and lifetime value is an extremely valuable goal. Loyal customers can also provide great word-of-mouth recommendations and boost awareness of your business. To accomplish this goal, focus on providing quality customer service. Treat your customers well, and you'll inevitably have some that do the same for you.
SMART Goal Example: Improve customer lifetime value by obtaining 20 customer testimonials in six months.
On a final note …
Limiting your business goals to not more than three at a time gives you a higher achievement rate. It is better to achieve one goal at a time than to have so many goals without achieving any!
Remember, you can set new goals once you achieve your current ones!