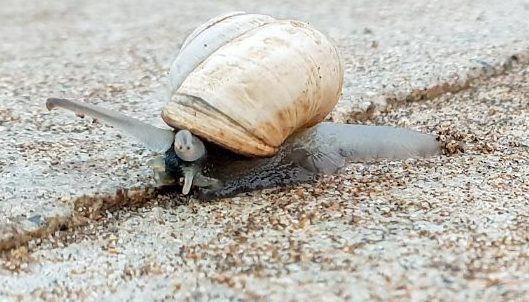 January 27th, 2014 was on a Monday and fifth week of 2014. About 86 months, 376 weeks, 2641 days, 63,384 hours, 3,803,040 minutes, and 228,182,400 seconds. Exactly the time we made the first post, INSIDE THE RESOURCE SPACE!
We have come a long way from starting as The Learning Space, a name we eventually dropped. Then, we focused on selling the convenience of using our two sparsely furnished meeting rooms for small group training, and meetings, before formally registering our brand – The Resource Space, now focused on offering a range of flexible and affordable work options — from virtual office, coworking to virtual assistant services.
Back then when we opened our doors at 8 am, we were literally thrilled about the prospect of having a small group use our 4 to 20-seater training rooms either for a business meeting, or training; proud of the flexibility and exceptional support services we rendered our clients, ensuring their events ran seamlessly. We had clients spanning several industry spectra from oil and gas, telecommunication, advertising, and non-profits, run training, and host meetings within our space.
On getting requests from clients for a space to work, we evolved; studying the coworking industry, understanding how premium rents made many entrepreneurs and small businesses unable to have a dedicated office, we took up the challenge of setting up a work haven with flexible affordable work options.
In line with our vision to build a stable and lasting company that supports entrepreneurs, and small business owners to realise their business dream, Here are the 7 Ways We Support Our Clients with Our Virtual Office Services:
1. Provision of A Business Address with Instant Legitimacy
Regardless of business's effectiveness and success, current and potential clients alike will always feel more comfortable working with a company with a physical business address even if all the effective work is done from their home. The legitimacy of the physical address we provide helps clients schedule interviews for potential employees and demonstrate value to their potential and current clients.
2. On-Site Reception Courtesies
One of the most valuable and legitimizing aspects of a virtual office service is the built-in support staff that you gain access to. The Resource Space on-site receptionists answer and relay your calls to the number of your choice, take messages, receive your visitors, and maintain email correspondence to ensure all your needs are being met. Hence our clients have access to the equivalent of several full-time employees—except they aren't on their payroll!
3. On-Site Mail Handling
The Resource Space On-site staff receive and organize all incoming mail and packages for your company. You also have the option to be notified when mail is received (we can even scan and email you your mail for instant access) which allows for a faster response to important mail items.
4. Access to Workspace and Meeting Rooms
Another major perk of virtual offices is the on-demand access to workspace and meeting rooms. The rooms vary in size and can accommodate anywhere from two to twenty people, equipped with Wi-fi and multimedia projectors to share your presentations. Included, are workspace options for employees of our clients, making it easier to improve productivity.
5. Lower Overhead Costs
We understand that the cost of setting up a new office space is a burden any business owner would love to avoid. With a virtual office service, we have made it possible for our clients to do just that! From furniture, technology, and office supply costs to utilities and energy costs including employee taxes and business premises insurance and taxes have been taken off our clients' cost components.
6. Access to a Virtual Assistants for Admin Tasks
By taking care of the administrative and resourceful services that may take up unwanted time during their busy days, we support entrepreneurs and small business owners in running their office operations so the time spent on their business is more productive. We work with entrepreneurs, and small business owners doing administrative, bookkeeping, and marketing tasks they either don't know how to do, don't like doing, or don't want to do so they're freed up to focus on their core business.
7. Improving work-life balance
The freedom that a virtual office provides employers and employees alike, gives them the flexibility to choose a schedule that suits them. When employees are no longer required to be at a certain place at a certain time, it gives them the ability to arrange their work according to their life priorities. Improving work-life balance resulting in a happier and more productive work environment.
On a final note, we have made it plausible for entrepreneurs and small business owners to separate their personal life from their businesses even without a traditional office. In this day and age of the Internet and other breakthrough technologies, almost nothing is impossible in business. So, you can confidently operate a virtual office in Lagos from any part of the world using The Resource Space virtual office services.