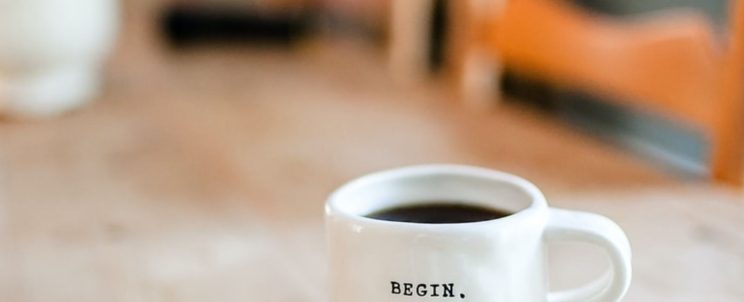 Owning a business is a dream many have. Especially for those who are working jobs they don't particularly like, it sounds like the perfect solution. You get to do something you love every day, set your own hours, and independently control how much money you make. You are the boss, and you don't have to answer to anyone. Sounds great, right?
While some of those incentives may be possible, it would be very difficult to find a successful business owner who says that his or her situation is perfect. The reality is that starting a business requires a lot of work. The amount of documentation, legal requirements, and strategic development can simply be overwhelming. But without putting in the effort, you'll struggle to turn your idea into a successful business.
Business ownership can be challenging, requires an immense amount of hard work, and isn't something that you can dive into overnight. It takes a lot of research and planning—along with having certain skills and personality characteristics—to succeed as a business owner. But rather than being overwhelmed by all the decisions and tasks you have at hand, there are steps you can take to kickstart and develop your business into a successful venture.
Step 1: Do A Reality Check
Doing a reality check involves steps that ensure you commit to your business. This you can undertake by answering key questions before deciding that it's time to start your business. Such questions as:
• Why do you want to start a business? Is it money, freedom, and flexibility, to solve a problem or some other reason?
• Do you have a business idea?
• What are your skills?
• Do you know what it will cost to get your business off the ground? and how much capital do you have to risk?
• Have you talked about starting a business with your family, including what life will be like during the startup phase?
• Are there certain aspects of business ownership you know you don't want to do, like accounting, marketing, administrative tasks, and hiring and firing? If so, have you lined up people to help handle those tasks?
• Are you willing to give your business everything you've got in order to make it a success?
Your answers to these types of questions will help you narrow your focus. It is important to note that this step is not supposed to deter you from starting your own business, rather, it's here to get you thinking and planning. In order to start a successful business, passion alone isn't enough.
Step 2: Evaluate Your Idea
Every business venture starts with an idea. That idea may be as simple as opening a local bakery or as complex as creating a new biotechnology company. Either way, your success depends on the strength of your idea, how well it fits your personality, how well you can plan for success, and what resources you can bring to the effort.
Evaluating your idea in advance can help separate the good from the bad. Remember that a good idea can become even better if you take the time to assess and fine-tune it. Before settling on an idea, consider this list of ten questions that you unequivocally, need to ask about your business idea before you take the big plunge.
• Is this business idea something I really want to do?
• Is this business idea something I'm capable of doing?
• Does this business idea tap my personal strengths? How do my strengths and weaknesses match up to this business idea?
• Can I describe this business idea in 20 words or less?
• What's the closest thing to this business idea in the marketplace? How is your Idea better?
• Does this business idea meet a need or solve a problem?
• Does this business idea take advantage of a new opportunity?
• What's the biggest drawback or limitation to this business idea?
• Will this business idea make money — and how fast? How long will it take before your business idea will generate profits?
• After the sales start rolling in, can you sustain profitability over time?
• Am I willing to take a personal financial risk to fund this business idea?
Take the time to give questions like these serious thoughts — sooner rather than later.
Step 3: Differentiate your business and create your strategy
Now that you have your business idea in mind you need to differentiate your business and come up with a strategy.
In the language of strategy, it is often said, "There's a need for strategy because time, money, and focus are scarce and limited resources." Hence, a solid business strategy is the application of these resources for maximum leverage.
But in developing a solid business strategy, it is important not to get it mixed up with business planning. While business planning is the realization of strategic aims in a business framework, Strategic planning, on the other hand, is making use of scarce resources for maximum leverage.
In building a solid business strategy, here is a list of crucial questions you need to ask yourself.
• What business are we in or should we be in?
• Where do we compete?
• Who are our ideal target customers?
• What unique value proposition do we bring?
• What's the expression of that value?
• What resources and capabilities do we use?
• How do we sustain that unique value?
• How and where will we add value?
To answer these crucial questions, you need to research the market and the competition and find the underserved spot where you can fit in. Bottom line- you need to be unique! Try to find your own target audience and niche. Identify your audience's pain points and address them in a remarkable way you know they will care about.
Step 4: Write Your Business and Financial Plan
Financial Plan
When it comes to your finances, you will need to conduct a financial feasibility study to estimate how much capital you need to get started, what it will cost to keep the business up and running every month, and what you need to make in sales in order to reach your desired level of return. At this stage, some of your numbers will be estimates, but it's important to get them down on paper.
Once you know approximately how much you will need, it's time to explore various business funding options. Keep in mind that you can leverage funds from more than one source to get your business off the ground.
Business Plan
After finances, one of the essential steps in starting a business is creating a business plan. If you are looking for an investor or if you plan to apply for a loan, you will need a traditional and structured business plan. In fact, even if you are planning to launch without outside financing, you will still need a business plan and at a minimum, your business plan should answer the following questions:
• What business are you in?
• How will the business make money?
• What does your business need to get off the ground?
• What is the operating budget?
• Who are your customers?
• How will you reach your customers?
• What sets you apart from the competition?
• What are your strengths and weaknesses?
• What are the biggest challenges you face?
• How will you measure success?
Your business plan remains one of the most powerful documents you create in your business.
Step 5: Develop your marketing and find your first customers
Now it's time to plan how to reach out to your target audience. You need to make them aware that you have the perfect solution to their problem and get them to buy your product. That's where marketing and sales come in.
Marketing can be complex. Even seasoned marketing professionals fail before finally arriving at an appropriate approach. It is important not to spend large amounts of money on your marketing before you test it with a small budget. The last thing that you want is to spend your precious cash on a marketing strategy that is generating no revenue!
To get started with marketing you need to answer the following questions:
• How can you reach your target market?
• What is your marketing goal?
• What's your budget?
• What's your message?
• What channels will you be using?
Answering these questions will set your path to creating a winning marketing plan that will succeed in pulling in customers. Just like your business plan, your first marketing plan doesn't have to be extremely long to be meaningful and valuable. But it needs a huge amount of thought.
After laying out your marketing plan, next on the process line is getting organized to sell. With an organized sales process you can actually scale through your first sales and this you do using the following critical steps:
• Finding your sales points
• Preparing your sales materials
• Searching for prospects
• Reaching out to them and then following up
You will want to spend a lot of time working on your sales process. Making sales is incredibly important for most businesses. It will generate the revenue you need. If you do it well, you could make a lot of money, and can fund your business better.
It is crucial to view the sales process not as trying to convince a prospect to buy something they don't want, but instead as trying to inform them about your great product or service that you believe could truly help them.
So, in summary, get prospects and leads that match your target market and tell them how you can address their pain points.
In conclusion, starting a business though demanding, and requiring a lot of commitment can be extremely fulfilling. Think of it as having a new pet project you are determined to start and complete with a mindset of winning at the end. It is important to note that you don't always need a lot of money or experience to start your own business. If you are willing to work hard and keep learning, you can make it happen.