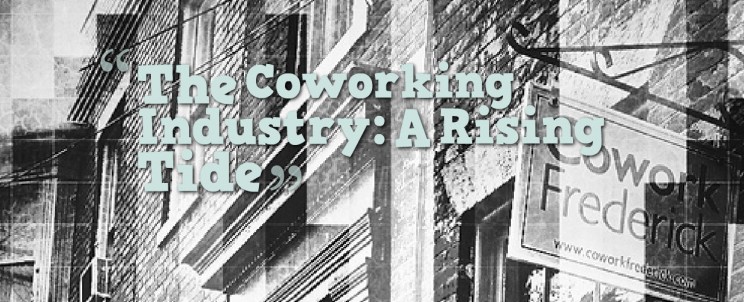 What is Coworking?
Coworking is a style of work that involves a shared working environment, yet independent activity. Unlike a traditional office arrangement coworking spaces are shared workplaces utilised by different sorts of knowledge professionals; individuals from different organisations and professions, working in various degrees of specialisation in the vast domain of the knowledge industry. Practically conceived as office-renting facilities where workers hire a desk and a Wi-Fi connection these are, more importantly, places where independent professionals live their daily routines side-by-side with professional peers (www.business2community.com). I call it the physical "LinkedIn" arrangement with the opportunity for relevance and networking that impacts ultimately in their productivity.
The History of Coworking
Contemporary coworking is said to have started in San Francisco in 2005- with the first opening at Spiral Muse on August 9. By September 2005, St Oberholz opened in Berlin as the first café that allowed people to work on the laptops as guest and not 'wifi parasites'.  Switzerland opened its first coworking space door in 2007- utilising a former soap factory space! The possibility of envisaging another way of working, halfway between a 'standard' worklife within a traditional workplace in a community-like environment, and an independent worklife as a freelancer  was discovered :  a romance between freedom and independence- where the worker is no longer in physically isolation yet independent in work delivery and output. (The History Of Coworking – Presented By Deskmag)
Today, coworking comes with benefits beyond just WiFi and unlimited coffee. Professional, personal, and social gains come as added bonuses that are more advantageous than working in a coffee shop or home office/living room/dining room. These environments are not only stimulating, inspiring, and fun, but also lead to new business development and collaborations, as well as increased levels of productivity and income as a result of being part of an expanding business network.
The Rise of Coworking Industry
The most prominent sign of the rise of coworking is the tremendous growth in the number of coworking spaces worldwide. In 2011 there were only 1000 coworking spaces worldwide, with a dominant presence in Europe and the US. Two years later, in 2013, there were almost 2500 and like a rising tide – the number almost tripled by 2014 to 6000 coworking spaces. The forecasts suggest that the growth is unstoppable: by 2018 according to Global coworking survey, there will be 37,000 coworking spaces spread across all of the continents (www.deskmag.com) With cost benefits and scalability for business owners – and reported increase of self confidence productivity and business growth for teeming users – Coworking spaces are not only a cheaper alternative to traditional stand-alone offices; they have become a symbol of connectivity, creativity and productivity.
The Future of Coworking Industry
There is a revolutionary shift taking place in the way people work. People naturally like to connect and discuss ideas. Sharing opinions and information online has been a part of our lives since social media networks first emerged, and young professionals of the future live and breathe community, openness, and collaboration. Coworking spaces are riding on these needs. According to a recent survey by deskmag (2016-forecast-global-coworking-survey-results), the demand for coworking spaces remains highly stable,while the number of coworking spaces open continues to grow, there is a general feeling that it has not yet outpaced demand.
On how Coworking will evolve in the future, a cue from Jamie Russo, founder of Enerspace Coworking in Chicago (http://zelmarconsulting.co.uk/blog/how-coworking-will-evolve-in-2016) summarises it all:
More Partnerships between Landlords and Coworking Operators will evolve
Coworking Spaces will become more and more specialized as competition will force differentiation amongst operators
Space Design will be more about providing choice to users much more than closing demand
More Coworking models will be introduced, with coworking models appearing in areas least expected.
Traditional Business Centres will incorporate Lounge and Coworking Space, taking a share of the market
Contribute and share with us at www.theresourcespace.com  what you think professionals will be looking for in coworking spaces in coming years!