Dealing with administration distracts you from growing your business. One of the most cost effective ways to increase the amount of time you have to focus on your business is by letting us provide you with transcription and Admin tasks.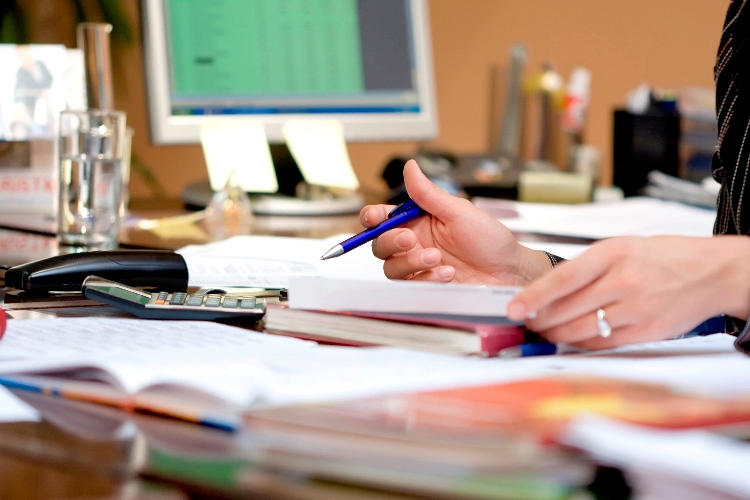 You e-mail your clients' new policy information to VA, who enters information into a database and sends it to you via an e-mail attachment. VA prepares and mails standard confirmation letter to policy owner, tracking annual expiration date of policy and, on due date, sends reminder e-mail to you.
You want to send a direct mail broadcast and need to verify your prospects, some of whom have missing contact information. You e-mail your prospect list to VA, who telephones each name, verifies spelling, title and address, obtains missing information, makes corrections, and returns list to you via e-mail attachment.
You need to change database software. VA converts data and walks you through installing and learning how to use new software.
You need to invoice your clients. You e-mail VA with number of hours to be billed to each client. VA prepares and mails invoices. Or VA sets up way for you to track your hours with cloud-based software and bills clients regularly.
You prefer to pay your own bills but need monthly bank reconciliation. You mail or scan and e-mail VA copy of your check register and bank statement; VA enters data into accounting software and reconciles account. VA e-mails you accounting report or you view on secure site on the web.
You fax, scan or mail VA copies of business cards you've gathered during the course of the month. VA enters information into contact database, uses mail merge to produce follow-up letter and either scans your signature, uses signature font to sign your name, or mails them to you to sign, and sends out letters. You e-mail new prospect leads to VA, who enters them into contact database and uses personalized mail merge to send introductory letter. VA monitors marketing follow-up program, sending pre-determined marketing piece every two weeks. Each week data is sent to you via e-mail or logged in a web database so you have a record of transactions. Prospects respond directly to you.
VA keeps things running smoothly by regularly staying in touch with everyone, using online calendars and scheduling tools, e-mails, and phone calls to make sure everyone is meeting their deadlines. VA reports back to you by e-mail or you can check the online tools.
Looking to create a presentation?  We will take your content and leave you with a presentation that looks sleek and professional.  Presentations can either be created to your own specification or you can ask us to suggest an appropriate draft format. Learn more about hoe the ResourceSpace VA can handle your Data processing
Fill in the Service Request Form below.