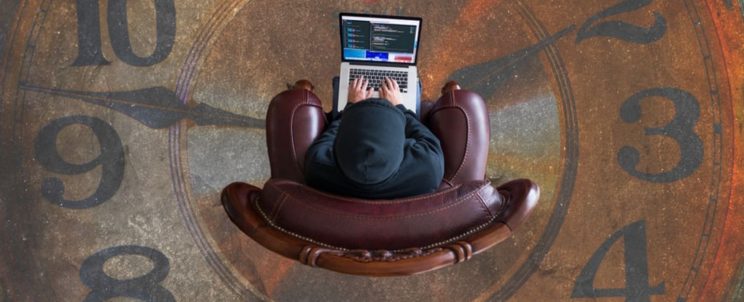 As a smart business owner, you could rightly say that effective time management is one of the most important skills to have, especially given the experience of always juggling endless tasks, and the feeling of your to-do list never getting any smaller. The great news is that it is a skill you can learn – and since it isn't exactly a science, you can easily find the tricks and habits that work best for you.
If you constantly feel like there are never enough hours in the day for you to level up tasks, then, these five tips can help you stay on track and manage your time smartly and effectively.
1. Don't improvise- set a schedule and stick to it:
One of the worst things you can do for your productivity is to show up at the office without a clearly defined set of goals and tasks to accomplish for the day. Disorganization leads to inefficiency and wasted time. Organize your time based on your current priorities, and whether it means making an hour-by-hour breakdown or just a bulleted list of chores for the day, do what you need to structure your time effectively.
Maybe Mondays are for sales calls, Tuesdays are for billing, and so on. Maybe mornings are for emails and cold calls, while afternoons are divided between strategy and order fulfillment. Whatever the case, make sure there is consistency and a structure you can stick with. Otherwise, you are bound to spend as much time fretting over what to do next as you do actually getting things done.
2. Know your priorities and limit them:
When you have a business to run, anything related to your company is ultimately your responsibility. But, as the adage goes, "If everything is important, then nothing is." Not everything requires equal attention and having an expansive to-do list can lead to what we call task paralysis.
By keeping your priority list short, you automatically hone your focus, thus, concentrating on developing high-level strategies that help grow your business.
3. Learn the art of delegation:
Delegating responsibilities is often one of the hardest things a business owner must do to save time, but it is essential if you want to reduce stress, get more accomplished, and increase business success. Most successful businesses are based on the principle of getting others to work on your behalf. Organizing your business tasks in the following ways is helpful in getting more work done:
> Tasks that you have to do and complete
> Tasks that you can do, but others can help you complete
> Tasks that others can do, but you can help them complete
> Tasks that others can complete without your help
Of course, the 80/20 rule also applies. If others can do a task at least 80 percent as well as you, it is usually acceptable to delegate the task. You can also trust us at The Resource Space to take administrative tasks off your desk.
4. Avoid distractions:
We are all prone to getting side-tracked from our goals, and thanks to the digital distractions of modern life, staying focused is more challenging than ever. Notice the things that claim your attention most often. It could be having too many interesting browser tabs open on your screen so that you drift off-task and start reading a blog or news story. Or it may be that your phone is taking your mind off work by the various notifications you get, once you spot the things that are repeatedly stealing your attention, you can take quick steps to eliminate them until you accomplish your task. Throw your phone in a drawer, close every tab except the one you need for your work task or put on headphones if you're tempted to spend time chatting. Over time, good habits like these, become winsome!
5. Take enough time to rest:
Taking a break actually saves you time and results in greater productivity. Our minds, like our bodies, need to rest from time to time. Without taking breaks you are guaranteeing yourself exhaustion, high-stress levels which, ultimately lead to diminished returns.
Some periods of deliberate rest during your work schedule will give you the time and space to reflect on your goals, develop ideas, and allow your brain to make new connections between things you've learned or observed. Don't be afraid to take your foot off the gas – you could accomplish great things on a day when you thought you were really doing nothing.
Additional Tip-Track your time: Tracking your time throughout the day can help you increase productivity in two ways. First, it can keep you focused on the task you are working on right at that moment.
Second, time tracking can give you a picture of exactly where your time is being spent. If you have never done this try it out, as it provides valuable insight into how you spend your time.
Photo credit: Kevin Ku on Unsplash